You just have to want and not stop at any obstacle
"A lot of customers come to us with issues they have not found a solution for them elsewhere."
The innovative company ANDIS, s.r.o. focuses on the development of SW applications as well as HW. The co-owner of the company, Ing. Roman Kukuča, Ph.D., explained to us that GPS is not only about tracking, why he has state flags in his meeting room and what his piano album will be called.
You founded your company in 1993. What motivated the four partners – teachers and researchers – to start a company?
At first glance, it was very tempting. After 1989, new opportunities opened up and we wanted to use our knowledge and experience. Those who did not experience a productive age before the revolution, when it was almost impossible to manifest in any way, can hardly live with our thinking and intentions. So we were probably motivated by the desire to use the space for maximum self-realization, to be useful, to prove something. Fortunately, we had no idea it would not be easy at all.
Was it difficult to transform from scientific and teaching roles into business?
It was more than difficult, we lacked any practical experience. To this day, I remember buying the first two office chairs. I needed the consent of my partners to buy them. Then, when we bought them, we didn't know what to do with the accounting document, and we were discussing why we should pay VAT when we were not paying it. Some of our friends, who had already tried it, predicted a short future for us. There were several reasons: academic thinking, too many partners, relatives among partners and employees, focusing on self-development. But none of these facts stopped us. On the contrary, they have all remained our own up to this day. Except for those two chairs. We learned to live with them and make more of them than to pay for them.
Your company is involved in several projects. Try to describe them.
A lot of customers come to us with issues they have not found a solution for them elsewhere. Sometimes they don't even believe that they can be created at all. This is the best motivation for us. For example, we made an engine power adjustment device for a German car racer. We developed an extremely accurate thermometer and pressure gauge for a large oil company that drilled deep boreholes, and accurate clocks that have become standard equipment for the NATO troops, as well as a rapid alert system for the civil protection section, a locomotive terminal, and a test facility for a large manufacturing plant, but also a top-level effect display for a variety artist. All these projects have one thing in common, they were developed and manufactured exactly according to the client's ideas.
You mostly worked with custom projects. Do you also offer products separately on the market?
For more than a quarter of a century of our existence, we have focused mainly on monitoring everything that moves, from bicycles, cars, urban and suburban vehicles to trains. We started at a time when only few people knew what GPS was and our potential customers couldn't even imagine what it could be good for. But since then, we have built several traffic dispatcher centres and monitor not only the movement but also other parameters of tens of thousands of different objects. Our second segment of interest is energy. We are interested in everything related to measuring and evaluating electricity consumption, such as remote readings, reporting, optimization. At present, of course, with regard to renewable resources.
Who are your customers?
Our customers are mostly business clients. They are public carriers, both state and private ones, and a number of companies with their own fleet, from ordinary reference vehicles to ambulance cars, emergency vehicles, delivery service cars, work machines, forklifts. But also individuals who want to watch their bicycles or motorcycles. It is always important that the customer knows where their vehicle is currently located. But today it would not be much, other functions were gradually added, such as various reports of use or theft, change of location, order planning, evaluation of driving style. In the energy sector, our customers are distribution companies, owners of solar and biogas power plants, various business centres and residential buildings where it is necessary to make deductions for energy consumption.
Although we are a typical small company, we have many clients abroad. With each new export, the flag of the country to which our product or service arrived is added to our meeting room. There are ten of those flags today and I hope that another one will be added soon.
You have your development, research and production departments in Slovakia. Many companies are mainly moving their production to cheaper countries, such as China and India. Have you ever considered that?
It is quite clear for me. What can be done at home will be done at home. There are very a lot of top-level companies and qualified experts in Slovakia in all possible areas and there is no reason to look elsewhere. Unfortunately, the price has become a fetish of today, but those who see at least a little into the future and think about the context must see that we cannot just purchase because we will have nothing to pay with. Sooner or later we will all find this out, I have been following this for a long time.
"A lot of customers come to us with issues they have not found a solution for them elsewhere."
It is said that there are only few development companies in the field of IT and electrical engineering in Slovakia. But you have succeeded in it. How can you be so successful?
If I only knew. It is definitely a combination of skills, effort, perseverance and a certain dose of luck. One must want very much and must not stop at any obstacle.
Life is not only about work. They say you are an endurance athlete.
At work like ours, relaxation is very important. When I'm not relaxed, I am not able to make up anything. I really like physical activities, I gradually devoted myself to all the sports available to me, tennis, most ball games and hockey, I also tried endurance triathlon and windsurfing, but my lifelong love is skiing. Except for my family, of course.
Apparently, you are also a musician. What style of music are you interested in?
I listen to almost everything that can be called music, especially classical rock, jazz and all sorts of fusions, lately also classical music, I like to play the guitar and keyboards. In our home I even set up a recording studio, and when I start doing something, everything else ceases to exist for me. I have recorded a lot of electronic music, now I'm preparing a guitar CD and I already have a plan to choose beautiful piano nick-nacks called "Black and White Pearls".
"What I value most about working with Ayming is its effectiveness – clear rules, clear division of tasks, clear results. A big bonus that I think sets them apart from the competition is the contractual coverage of potential financial risks on their part."
Ing. Roman Kukuča, PhD., Co-Owner of ANDIS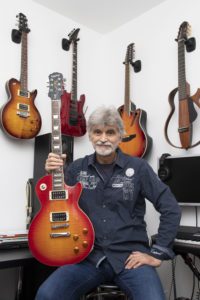 You can find more inspiration in stories of our clients by downloading our inspirational publication (in Slovak language).
Do you need help with innovation process? Our experts have the highest technical education. We can help you with:
Tax reduction for research & development
Revision of tax reduction for research & development
EU grants for companies
Certificate of competence for R&D
Patent box
Innovation management
Do you use social media LinkedIn? We too! All of the information of the innovation world at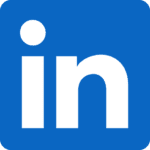 Ayming.